---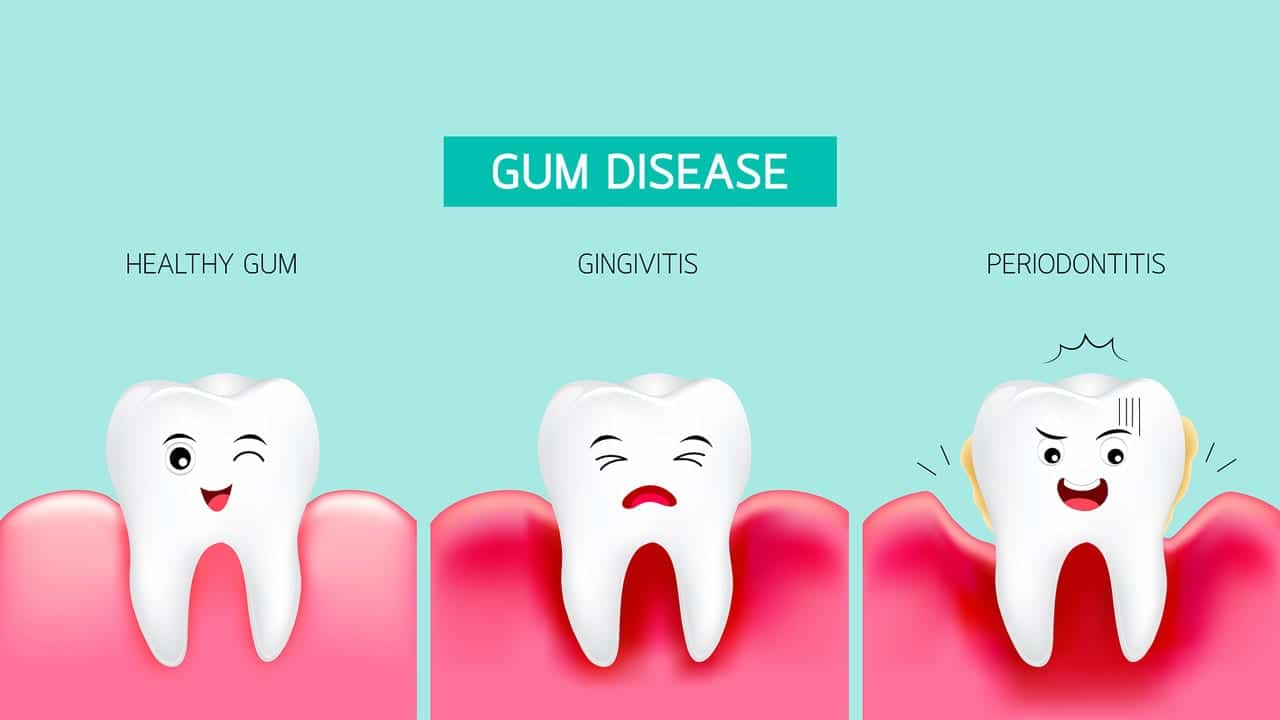 ---
Gum disease affects about 3 million Americans annually, making it unfortunately one of the more common dental ailments needing to be treated in adults. When caught early, treatment is considerably easier than when the disease has progressed, but unfortunately it can be hard for patients to spot it alone because there are often few obvious signs or symptoms in early stages. If you recently visited your dentist after some time away and were told you have early gum disease, you may be curious about what your treatment options are and how you can prevent the disease from returning. Today, we're going to be breaking down a few of the more common treatments for early gum disease to help keep you informed about your options and next steps!
Nonsurgical Treatments for Earlier Gum Disease
If your gum disease (or periodontitis, as it is also known) hasn't progressed too far, there are a few nonsurgical treatment options available to you.
Prevention through cleaning: If you are at the very early stages of gum disease, your doctor will diagnose you with a condition known as gingivitis. Fortunately, gingivitis can be cleared away through routine deep cleaning by your dentist and by following a dedicated oral health regimen. If you have gingivitis or early signs of gum disease, your dentist may recommend coming in for routine cleanings more than twice a year until the situation is under control.
Scaling and root planing to nip it in the bud: Using a local anesthetic, your dentist may want to do a nonsurgical deep clean of your teeth to remove plaque and tartar from above and below the gumline in a process known as scaling. Your dentist will also smooth out rough spots on the root of your tooth (root planing) to help remove bacteria and give your tooth a better chance at reattaching to gums. Your dentist will schedule you for scaling and root planing if he or she determines that you have plaque or tartar under the gumline that needs to be removed before it causes further damage and requires surgery to be removed.
Preventing Gum Disease from Returning
If you were fortunate enough to catch your gum disease before it progressed to a level that needed surgical treatment, you'll want to ensure you do everything you can to prevent it from returning. Your dentist will be able to come up with an individualized plan for your next dental visits, but on your own it will be vital to keep up a dedicated routine of twice-daily brushing, flossing, and using an antibacterial mouthwash to help keep bacteria at bay. Avoiding smoking and sugar-rich foods will also help keep your mouth healthy and bacteria free!
It's never too late to take control of your oral health! If you think you may be exhibiting signs of gum disease, or if it has simply been a while since your last visit to the dentist, don't hesitate to reach out to have your oral health evaluated.
To schedule your next checkup, give us a call at Manus Dental in Hyde Park, Lake Zurich, or Yorkville today!